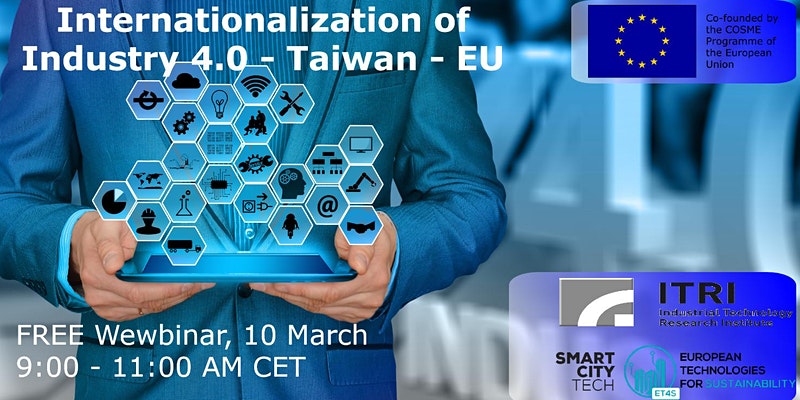 A webinar on the internationalization of Industry 4.0 is coming up
25.02.2022
In 2022, the Cluster Sofia Knowledge City, together with the Smart City Tech Partnership, will continue to organize short webinars within the European Sustainability Technologies (eT4S) project. A two-hour webinar on "Internationalization of Industry 4.0" will be held on March 10, 2022, at 10.00 CET. The purpose of this event is to provide an opportunity for companies from Europe and Taiwan to present their business profiles and strategies for research and development in the context of the intelligent industry. 
Here is the registration link.
During the webinar, companies will address the challenges of open innovation, including in the context of the EU and Taiwan's Industry 4.0 government policies. Opportunities for partnerships and joint participation in research and development programs and projects in Asia and the European Union will also be discussed.
The webinar is co-organized with the Industrial Technology Research Institute (ITRI), one of the world's leading high-tech research institutions with around $ 1 billion in R&D revenue and among the world's top 100 innovators in 2020. According to the preliminary work program, the event will be held within 1 hour and 30 minutes, and the keynote speakers will be representatives of 6 companies from Europe and Taiwan.
Taiwanese companies:
You can get more information at office@knowledgesofia.eu or directly by phone with Dimitar Filipov +359 887 569 414.