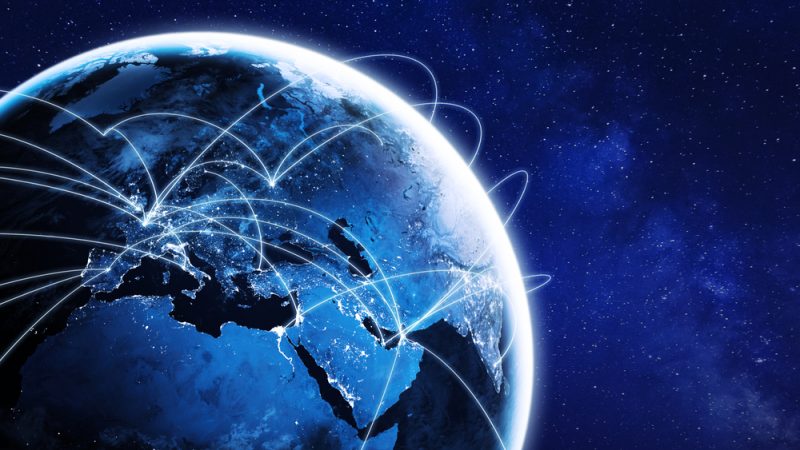 Digital Europe Programme open call: Cloud Data and TEF
18.09.2022
This is a call for proposals under the Digital Europe Programme (DIGITAL).
Closing: 24 January 2023
The call covers the following topics:
DIGITAL-2022-CLOUD-AI-03-PILOTS-CLOUD-SERVICES – Large-scale pilots for cloud-to-edge based service solutions
DIGITAL-2022-CLOUD-AI-03-DS-MOBILITY – Data space for mobility (deployment)
DIGITAL-2022-CLOUD-AI-03-DS-MANUF – Data space for manufacturing (deployment)
DIGITAL-2022-CLOUD-AI-03-DS-MEDIA – Data space for media (deployment)
DIGITAL-2022-CLOUD-AI-03-DS-SMART – Data space for smart communities (deployment)
DIGITAL-2022-CLOUD-AI-03-AI-ON-DEMAND – Deployment of the AI-on-demand platform
The Digital Europe Programme aims to reinforce the EU's core Artificial Intelligence (AI) capacities as a crucial driver for the digital transformation of the public and private sectors.
Objectives
Large-scale pilot projects will be launched aiming at the deployment at scale of innovative, sustainable, secure and cross-border cloud-to-edge based services applied in a set of well-chosen application sectors. These deployments will serve the double objective of, first, being the first actual concrete implementations and deployments of the middleware platform and its different open source middleware solutions serving the needs of a specific application sector and use case and the gained experience should feedback into this separate process. Diversity, both in geography and use cases, of the retained large scale pilot projects will therefore be key in testing the versatility and robustness of the platform. The second objective is to deploy additional cloud-to-edge services that are particularly innovative and/or not (yet) of enough general interest to be procured for the common good (as in topic 2.1.2).
The pilot projects would have to be co-designed and co-created in close cooperation between all the involved stakeholders representing well both the supply and the demand side and addressing concrete services and solutions. The selected projects should act as showcases for the whole of the Union, providing concrete examples of how they could be taken up and implemented in other application sectors by clearly demonstrating the added-value they bring.

Scope
The projects consist of the large-scale rollout of several of the following advanced 'cloud-to-edge' services across the EU:
– Edge cybersecurity services, notably for shared edge resources
– Highly secured, low latency local edge services running on green infrastructures that enable federated Artificial Intelligence and Ultra-secure and ethical standards compliant data management such as
through scalable blockchain based services.
– Predictive analytics and data visualisation services;
– Edge-cloud native multi-tenancy This list of services should not be seen as closed.
The retained projects need to ensure that:
– they are built over the cloud-to-edge middleware platform made available under 2.1.1
– they are hybrid, i.e. that they truly cover at least cloud and edge computing and, where possible, more (far-edge or High Performance Computing)
– they track their environmental performance, with a view to allowing an energy-efficient and sustainable data management
– they are accompanied by an appropriate monitoring system to measure the uptake of cloud-to-edge based services and their associated data flows
– they coordinate among them and with (i) the Alliance for industrial data, edge and cloud, (ii)- the European data spaces, (iii)- the Data Space Support Centre to ensure, through a common reference governance framework, the reuse by other actors of the federated cloud-to-edge based services they develop;

In selecting the pilot projects, the Commission will adopt a portfolio approach, trying to maximise:
– Different use cases in the public sector or of general public interest. Taken together, the retained project portfolio should ideally address the health sector, the mobility sector (in particular the 5G corridors supported under the Connecting Europe Facility 2 programme), the common data spaces supported
under section 2.2, public administrations, and smart cities and communities Different geographies, i.e. deployments that cover at least three Member States (and ideally many more), while keeping in mind that some use cases can be very local
– Different services, i.e. deployments that address several of the services described above.

The Commission will aim at selecting one pilot project in each of the above mentioned application sectors: i.e., the highest-scored project will be retained per sector, provided it is above the threshold in all the evaluation criteria. Should these conditions not be met for a particular sector, the Commission will revert to selecting a project whose use case is in a sector already covered by another better-scored
project and that best complements the portfolio approach described above.

Furthermore, the Commission will consider how much the deployments:
– involve Small and Medium-size Enterprises
– contribute, in line with the objective of the Green Deal, to a climate neutral, energy-efficient and sustainable cloud-to-edge service offering, and contribute to the greening of the computing industry while enabling the green transition of other sectors. In line with the Berlin declaration on Digital Society and Value-Based Digital Government27, the use of open source software is strongly encouraged as well as making relevant parts of that open source software available for broader exploitation by various public and private ecosystems.

Outcomes and deliverables
The project should produce at least one of the following outcomes:
– Reinforced European supply of resilient, competitive, distributed, green and secure cloud-to-edge based services.
– Wider and easier access, shorter time-to-delivery and higher sustainability of public and commercial services supplied to citizens and businesses including notably SMEs across the EU.
– Rapid deployment of EU-wide common data spaces.

Deliverables:
– Secured edge services, reaching a comparable level of maturity and resilience as traditional cloud environments
– Highly secured, low latency local edge services running on green infrastructures that enable federate AI
– Ultra-secured and ethical standards compliant data management such as through scalable blockchain based services
– Predictive analytics and data visualisation services
– Edge services with high performance and reliability, able to rapidly deploy new applications, and executing multiple intensive workloads stemming from different concurrent users.