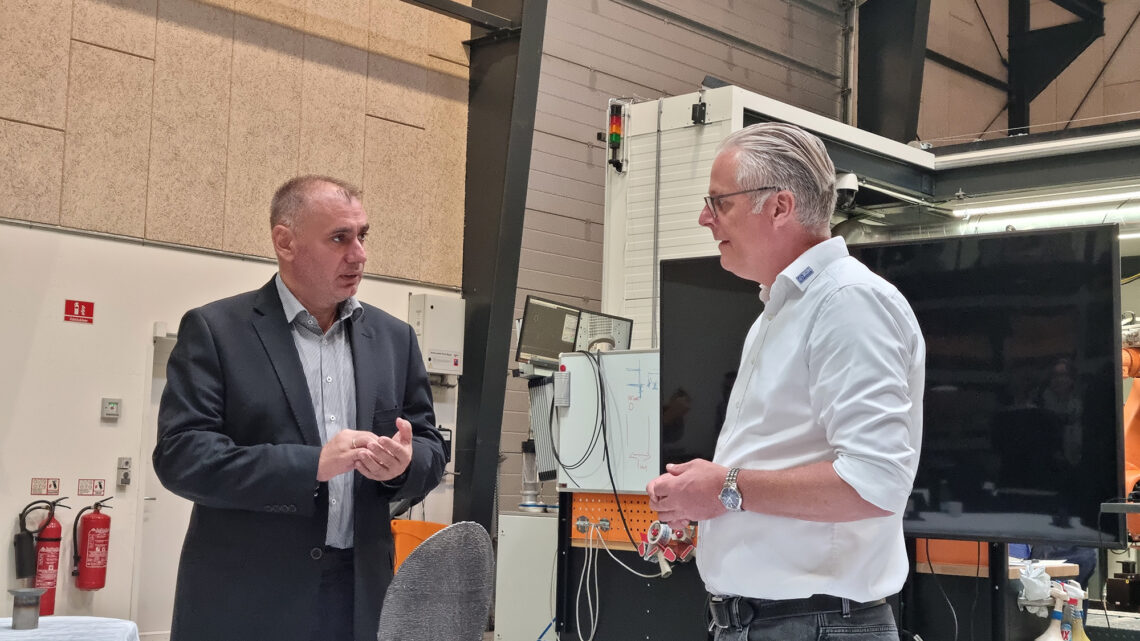 Bulgarian Digital Cluster took part in a clusterXchange in Denmark
27.09.2022
From 6th to 8th September 2022 the Chairman of Bulgarian Digital Cluster Nikolay Kabaivanov participated in a clusterXchange, organized by EXXTRA – EXcellence EXchange and Teaming-up
between RAilway clusters and ecosystems.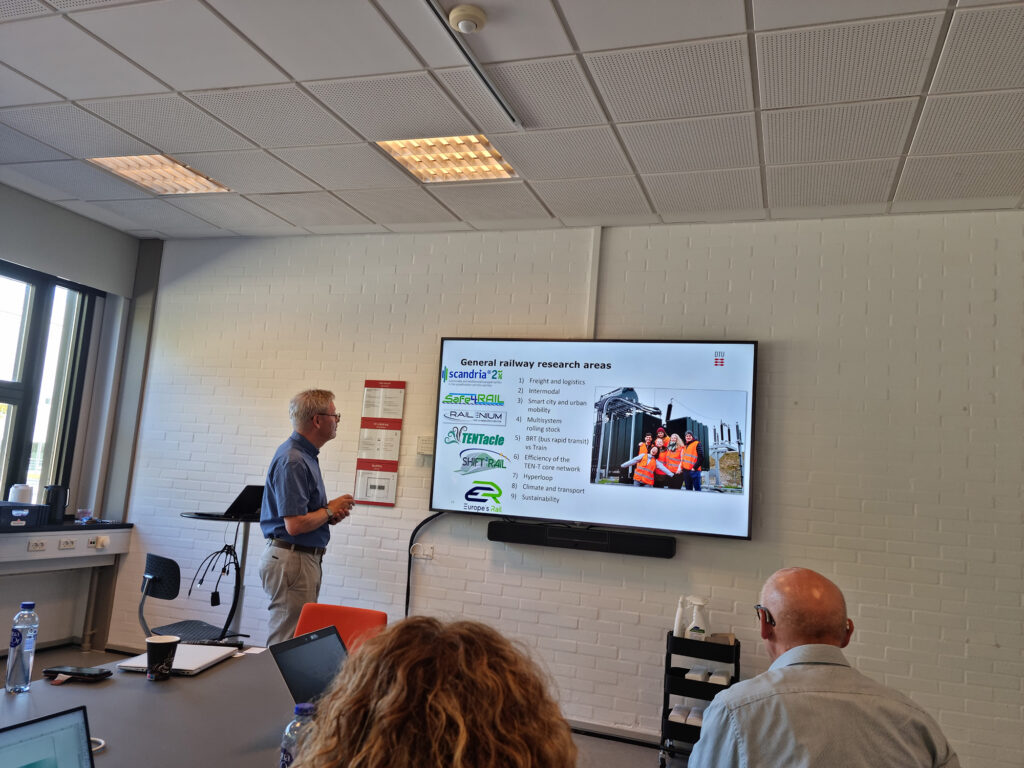 The objectives of the exchange were:
• To introduce to the Danish railway, space and security sectors, key stakeholders and ecosystems
• To get better insights into how to use European satellite technologies and data for railway applications
• To identify synergies between railway, space and security sectors and stakeholders
• To organize site and company visits at key stakeholders both regarding research and technology organisations (RTOs) and companies.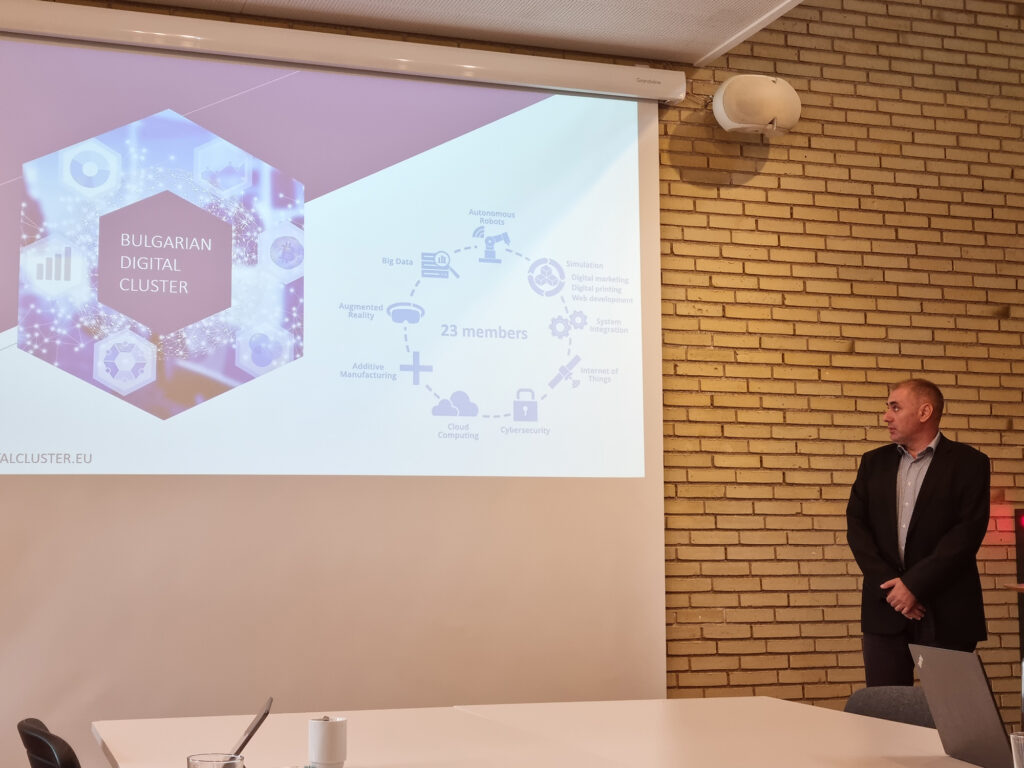 Silvia Kabaivanova, Vice Chairman of Bulgarian Digital Cluster and manager of Fashion.bg Ltd. also participated in the exchange in order to present the company's activities in digitization and cybersecurity and look for possible Danish partners.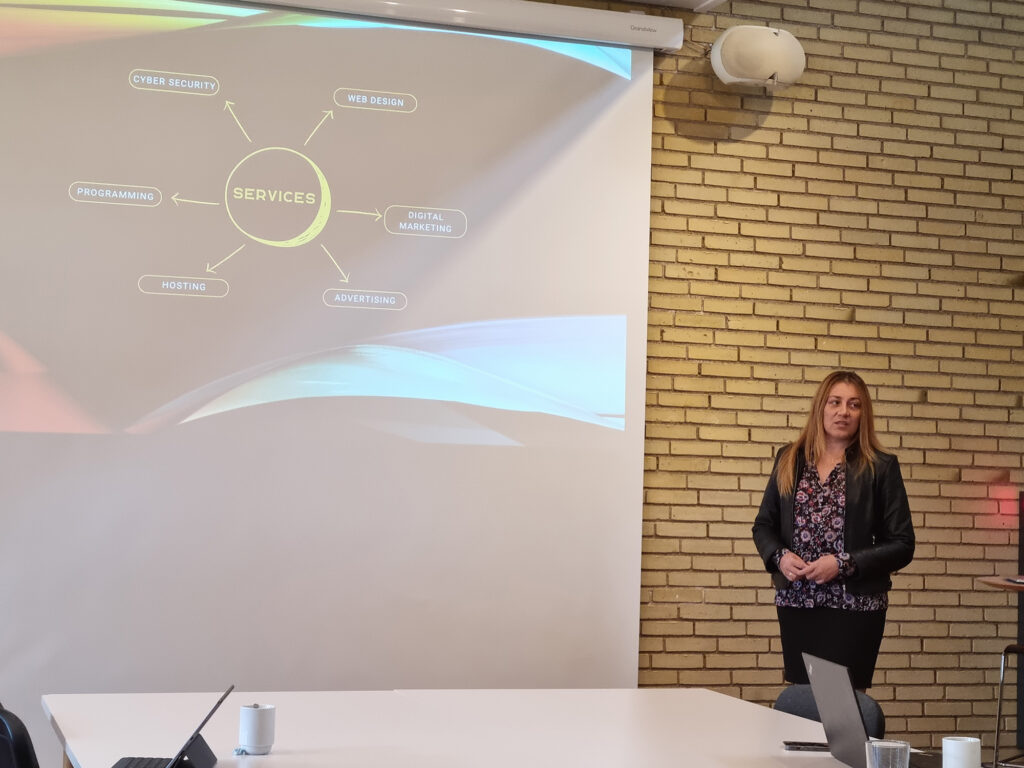 The program started at the Technical University of Denmark with an introduction of participating stakeholders, the hosting organization CenSec cluster (by Sofie Jensen, Project Manager) and the Danish railway sector and future opportunity (by Poul-Erik Hansen, CEO, Ringgaard Consult). After that the participants visited The National Space Institute at the Technical University of Denmark and the DTU Skylab (startup incubator).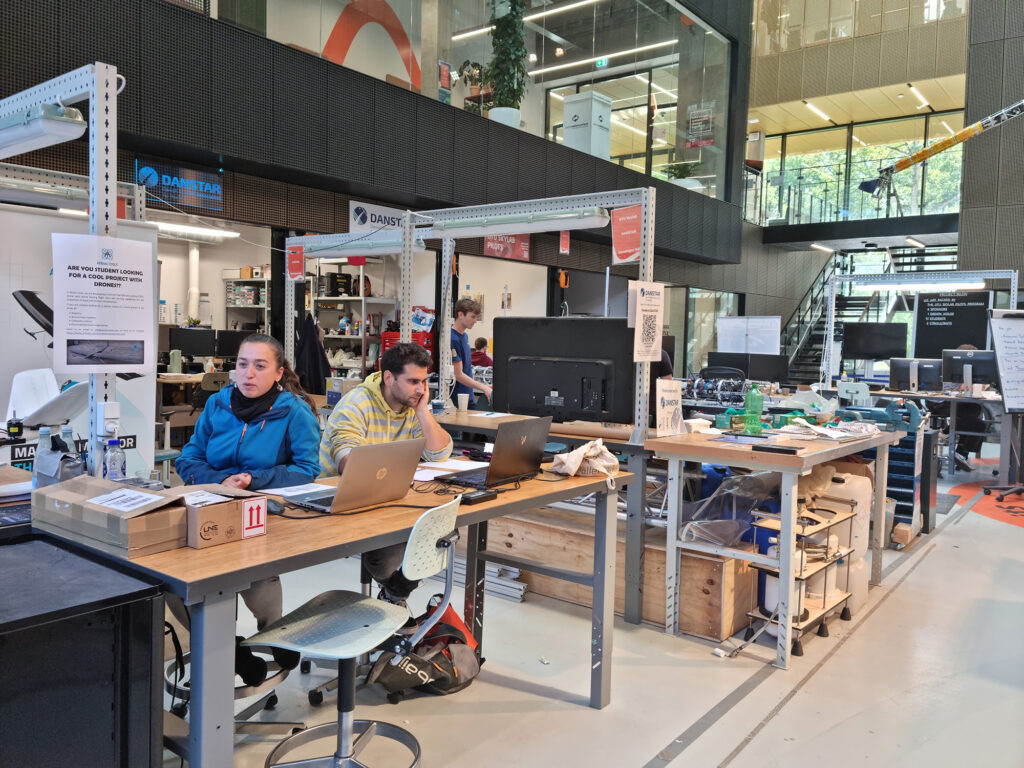 Next they had a visit to DMF – Danish National Metrology Institute with a tour around their facilities and introduction to their research areas.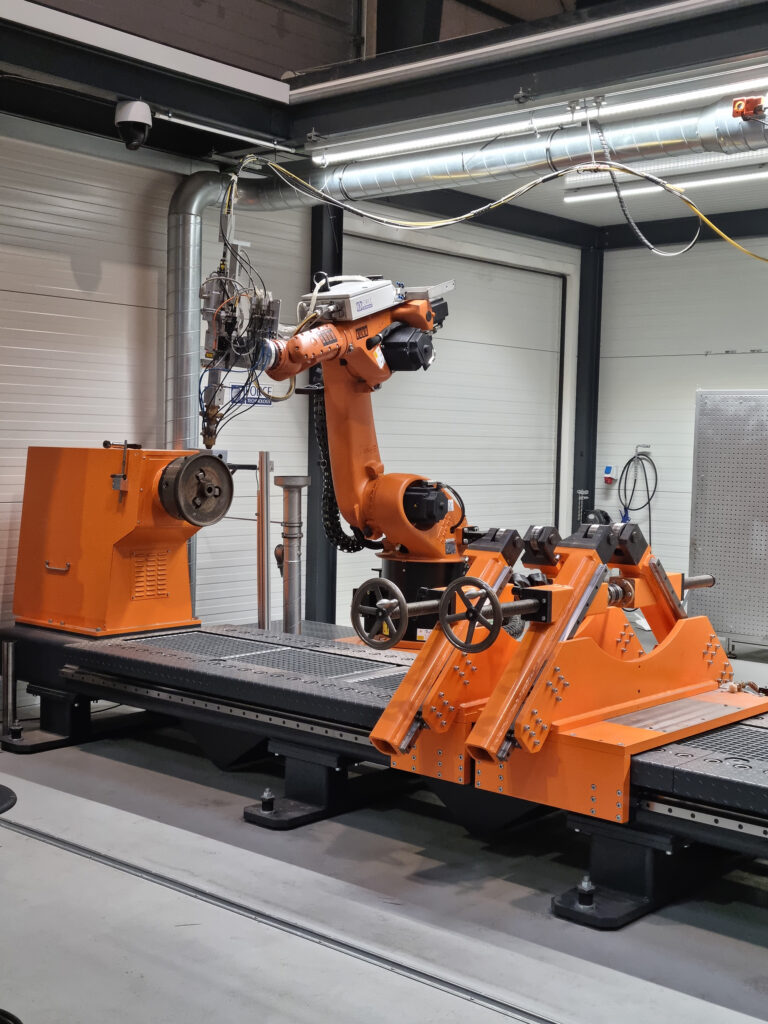 On the 7th September the participants were at FORCE Technology, whose team gave the delegation a tour around their 3D additive manufacturing facilities, which is one of the largest in Europe. Among other aspects, they presented their cooperation with DSB concerning alternative measures for replacing
components. 3D print and additive manufacturing facilities (forcetechnology.com)
Next activity was a visit to Bionic System Solutions – Leading in AI and biologically inspired signal processing. BSS is building sensor technology and IoT infrastructure, where they combine the internet of things with artificial intelligence, machine learning, and biologically inspired algorithms for data processing and clustering of big data. They are focusing their activities in two segments – using the same technology. They have developed a technology that can be utilized in both sound and vibration detection. For vibration detection, they have developed both hardware and software systems for predictive maintenance of machinery.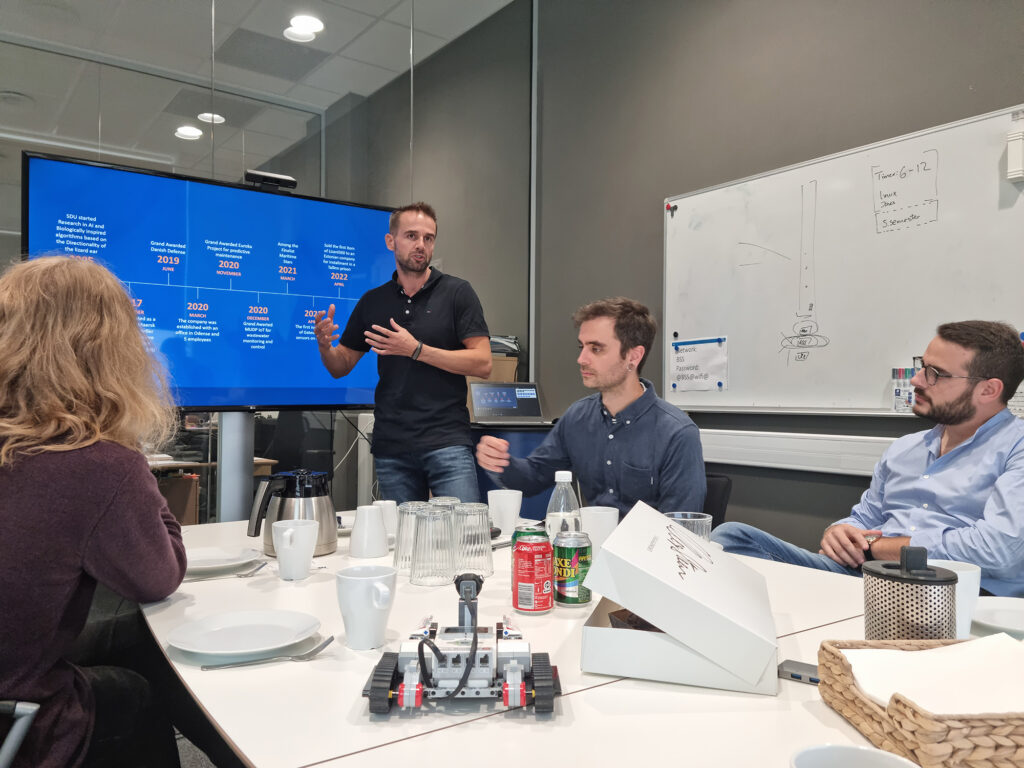 Lorenz Technology – Specialized in Intelligent Drone Solutions, presented their drones, which are autonomous because of the use of AI-based software. Lorenz Technology has a close cooperation with DSB with focus on measures to reduce graffiti on trains and facilities.
The third day was focused on pitch sessions and matchmaking activities between participating companies and clusters, and Danish entities. The first part of the day was dedicated to pitch sessions in order for all stakeholders to familiarize themselves with each other and find possible cooperation opportunities. The second half of the day was focused on B2B meetings.