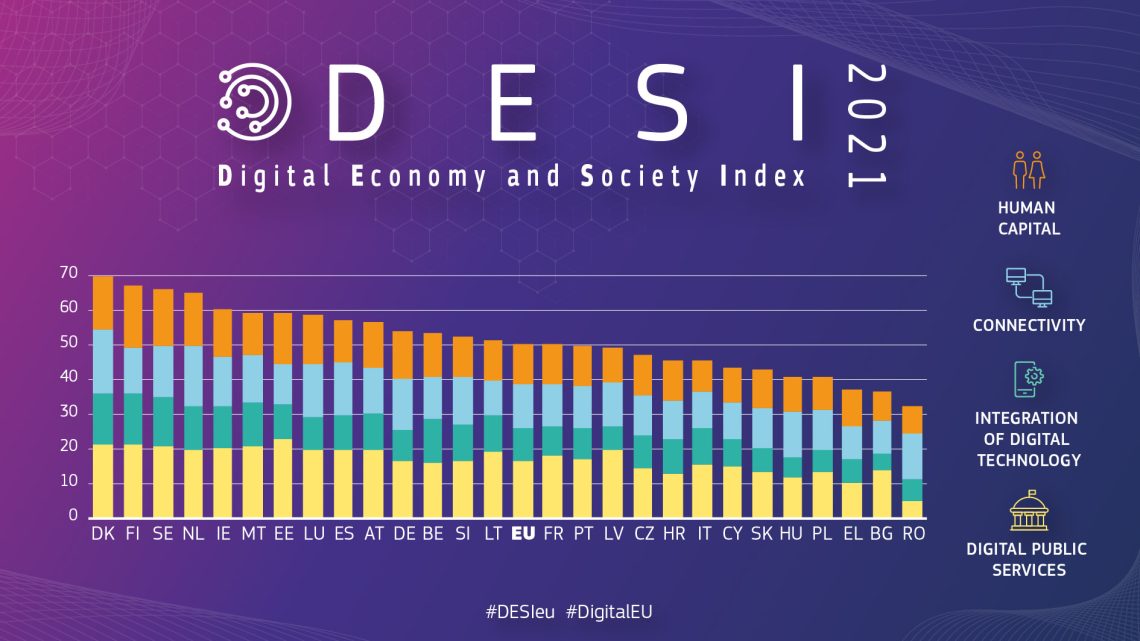 The EC has published an index for the penetration of digital technologies in the economy and society for 2021
05.01.2022
The European Commission has published the results of the Digital Agenda for Economic and Social Infrastructure (DESI) 2021, which tracks progress in EU Member States in the field of digital competitiveness in human capital, broadband, integration of digital technologies from enterprises and digital public services.
The agenda reports for 2021 present data from the first or second quarter of 2020, which provide some insight into key developments in the digital economy and society in the first year of the COVID-19 pandemic. However, the impact of COVID-19 on the use and delivery of digital services and the results of the policies implemented since then are not reflected in the data and will be better addressed in the 2022 edition.
All EU Member States are making progress on digitalisation, but the overall picture in the Member States is mixed, and despite some convergence, the gap between the first in the EU and the lowest in DESI remains large. Notwithstanding these improvements, all Member States will need to make concerted efforts to achieve the 2030 targets set in Europe's digital decade.
More information can be found in the document here.
Country reports are available at the following link.